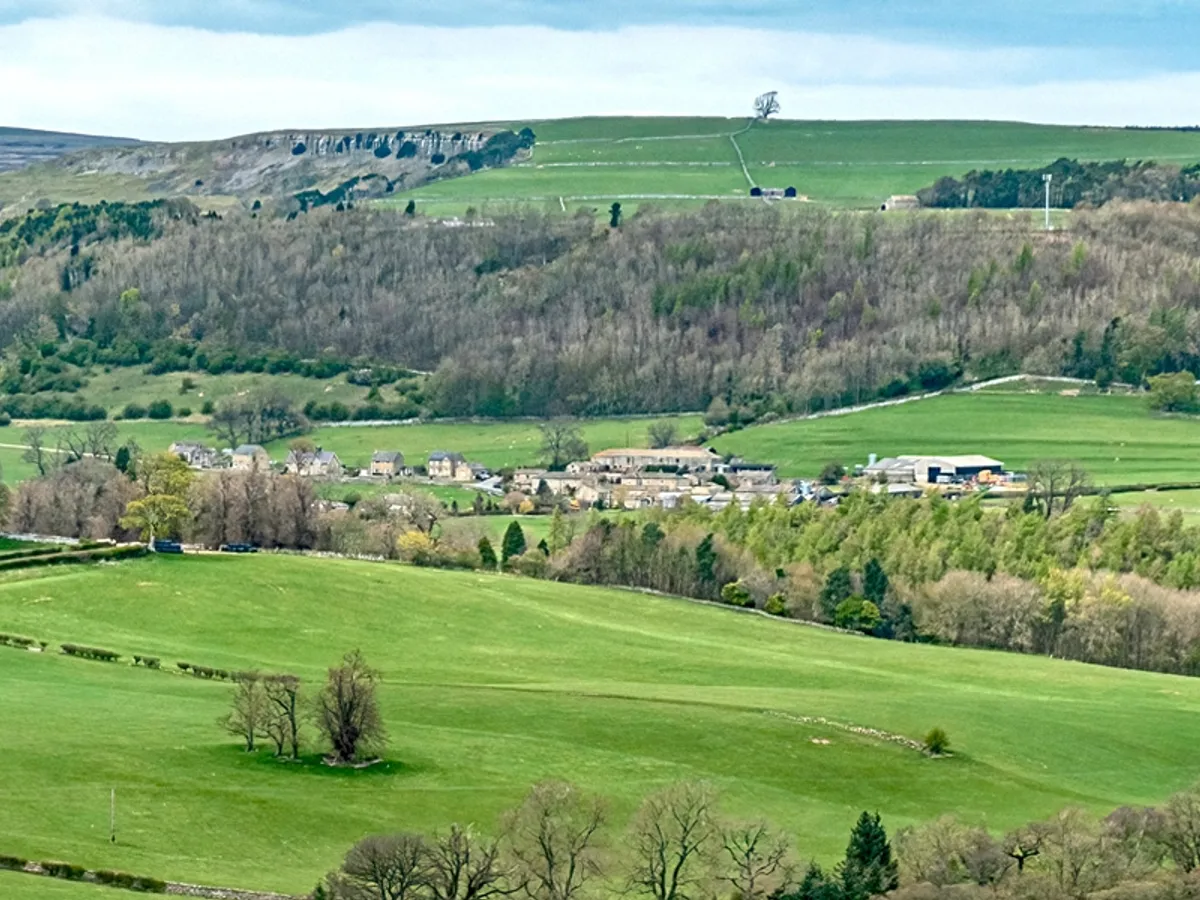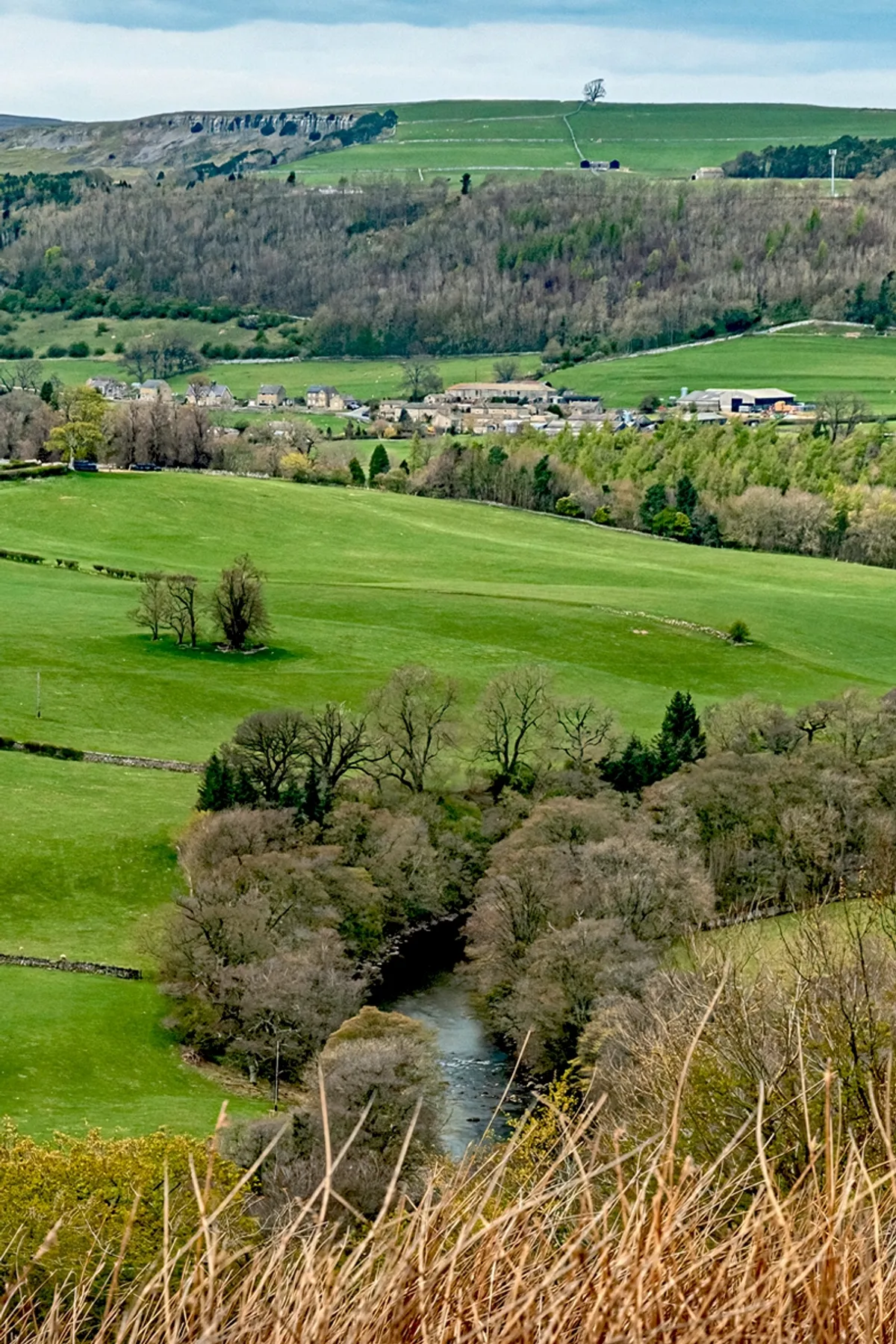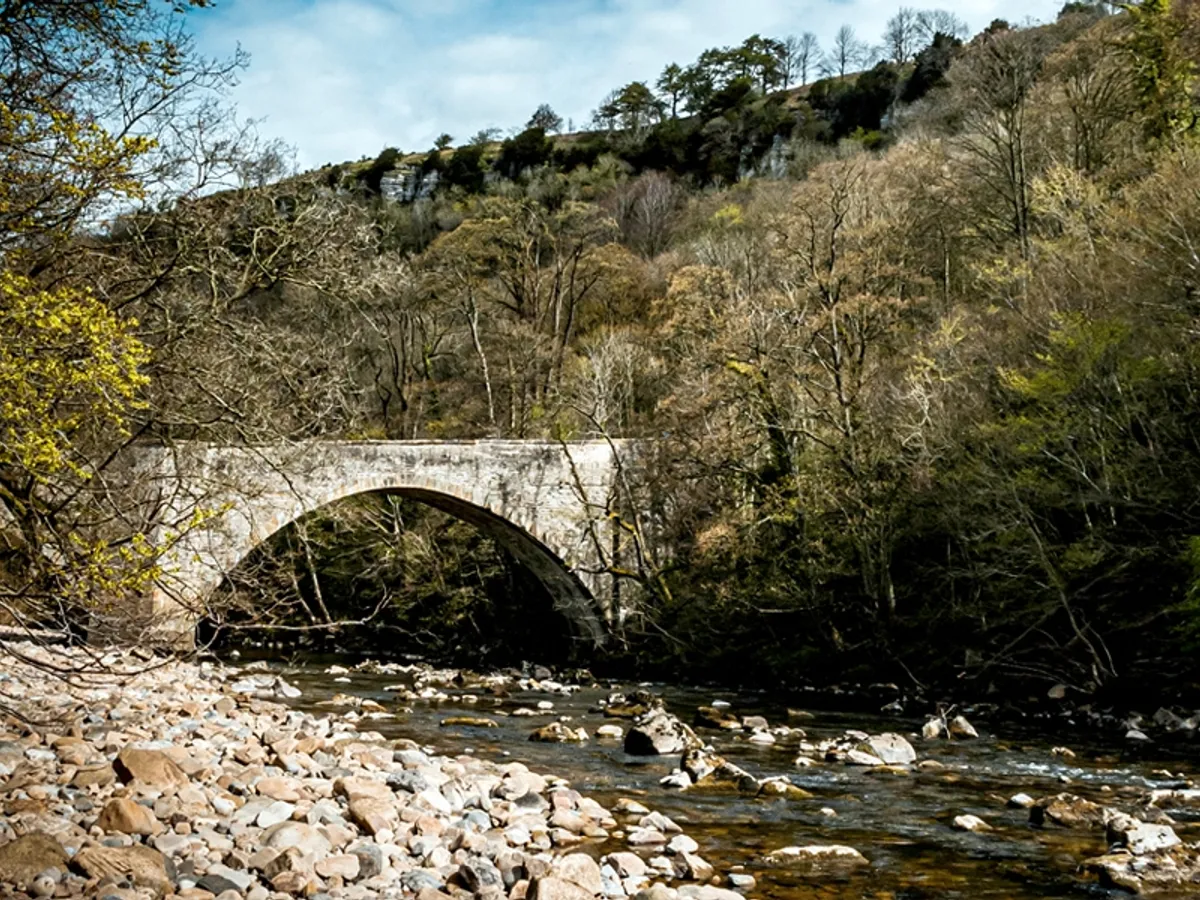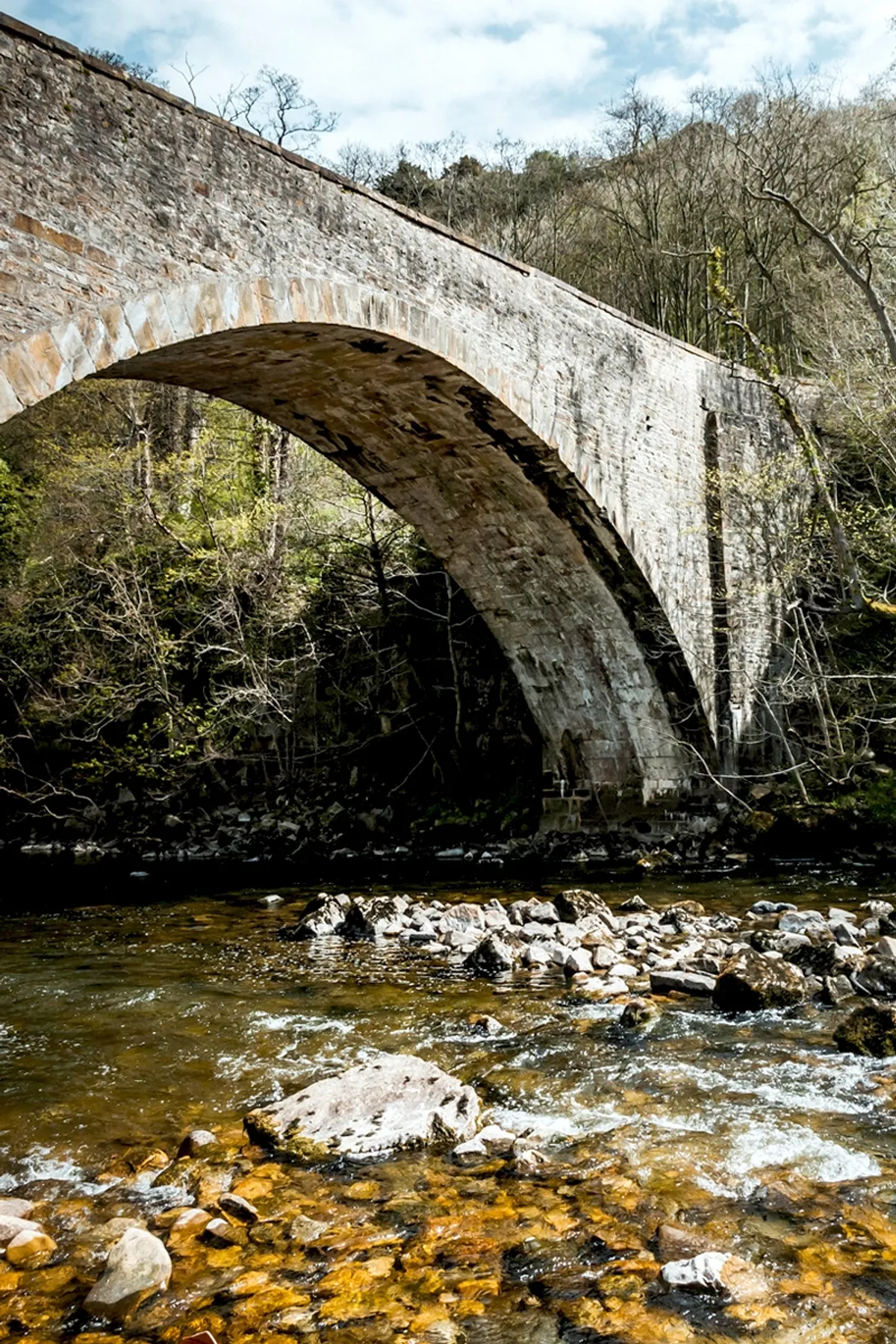 Stone bridge over the river Swale
Memories of Marske in Swaledale
Some weeks ago I visited Marske in Swaledale. It was a blustery day in early May and unseasonably cold for what I feel to be the loveliest of months.
As I drove onto the beautiful stone bridge over the river Swale I was reminded of the many happy hours my father had spent here fishing for trout, waders on, rod and net in hand in that lovely peaty northern river, running as it does over stony bedrock from humble beginnings high in the Pennine hills northwest of Muker to its confluence with the river Ure, east of Boroughbridge.
Continuing my journey half a mile further the road made a sharp turn, parallel to an avenue of ancient lime trees, and Marske Hall appeared before me with its pretty ornamental ponds, and a little further on the outskirts of the village came into view.
I was born at Marske in Swaledale, not to be confused with Marske-by-the-Sea, a small village of approximately seventeen houses, with a simple church of Saxon origin and the aforementioned hall with a history dating back to the 16th century. Marske is a very special place for me, situated as it has been described 'in the palm of a dale'. Technically it is part of famous Swaledale but in fact it nestles in its own unnamed vale, practically surrounded on all sides by higher open moorland, whilst it hunkers down in a leafy valley of mature woodland, ancient pasture and stony streams, approximately five miles west of Richmond in North Yorkshire.
Marske was the magical place of my youth where every day in memory was spent running free, or so it seemed, amongst woods and by water, when the seasons were clearly defined by centuries long weather patterns without the threat of global warming. As children our outdoor rituals revolved according to the seasons. Seeking frog and toad spawn in march, building dens in spring and summer, picking rosehips in autumn (these we took to our primary school and for which we were paid 3-4p per pound. They were later converted into vitamin C-rich syrup by a company called Delrosa) and building snowmen and igloos through the length of 'proper' winters.
Most importantly, as I was able to reflect in later years, were the hours I spent as a very young child on my father's shoulders. Perhaps only two or three years old at the time and certainly only for as long as it was comfortable for him to carry me for the considerable distances he walked every weekend, or on those lovely light-filled summer evenings before I went to bed. How much do I remember? Perhaps not as much as I would like about the number of times he set me down by a small tributary stream to pick wild watercress in January, the best time to eat before it flowers, or to collect lapwing eggs, just one from each nest, to boil and eat with Saturday salad in April/May (unthinkable today) or waiting patiently, hunting for spiders and woodlice under stones, as he gathered 'pea sticks' from the lower branches of a small conifer plantation in the wood above Marske. Always dark, brown and monochrome, without a hint of green, where sunlight couldn't penetrate, this was a scary place for a child at twilight and I recall a frisson of fear when his labours took him too far away, and I might be left forever, lost to the terrors of the approaching night.
When we walked for miles, me on his shoulders holding his head for balance, our conversations and observations would have introduced me to the minutiae of every season, to hot summer days and unexpected cloud bursts, when we had to run for cover, to the flowers of the valley bottoms. Snowdrops, wild garlic, jack-by-the-hedge, bluebells, cow and oxlips. The purple heather-clad moorland in august, brambles, crab apples and sloes of the autumn months. There were the sweet wild strawberries to search for on warm banks, trout to tickle and set free in local streams and in late summer wild mushrooms, which my father loved to fry with his home cured bacon, we always kept a pig, and eggs from our hens.
Was it an idyllic life? I believe so, with very little money, but sustained so much in mind and body by a life in nature, the constant beauty, wonder and surprise of everything and its sheer ability to never disappoint. Such an upbringing created a compass for my life, a quiet soothing place to retreat when things got tough, a constant wonder and never ending delight in all that surrounds me. The billowing cloud forms and sharp clarity of April skies, soft evening shadows on tree trunks, water reflections on the underside of bridges, the wonder of the first of the season migratory birds, chatter of swallows, screech of swifts and the liquid call of the curlew.
All this has had a profound effect on how I live and see my life in work and leisure. Going back to Marske on that early May day reminded me so keenly of how that legacy is so intricately woven into the Rosebud Preserves narrative. A company so closely associated with the strength of its rural Yorkshire roots, working as it does from converted 19th century stone barns at the easterly end of Wensleydale and surrounded by the special expansive beauty of dales and moors.
Many of our products rhyme with the British seasons – Rhubarb & Ginger Jam, Rhubarb & Orange Jam and Rhubarb & Strawberry Jam made with rhubarb from the famous ' Yorkshire Triangle.' Gooseberry and Elderflower Jam with flowers picked from the surrounding hedgerows and coverts.
Fresh locally grown herbs for Mint Jelly, as well as beetroot for Beetroot & Horseradish Relish and tomatoes for spicy Green Tomato Chutney. Plums from the Lyth Valley, Cumbria, for Damson Jam and Damson Fruit Cheese. Wild Crab Apple Jelly using locally picked fruit and from further afield, but still British grown, English Plum Jam from honey-sweet Cambridge Greengages,
Pickled Onions from Norfolk, green Walnuts from Kent and fabulously aromatic quinces from Essex, to make the most delicious Quince Jelly and fruit cheese.
My time at Rosebud is a third of a lifetime's work and one that is still so closely affiliated to that small village in the heart of the Yorkshire Dales.